Operation
The self-operating HAT/RA-HP (Heat Actuated Trap/Reverse Acting – High Pressure) Thermostatic Thermal Relief Valve is installed onto the pump to monitor the fluid temperature. If the fluid temperature increases to within the operating range of the HAT/RA-HP, the thermal actuator will modulate the valve open to discharge the over-temperature fluid. As the outlet temperature falls, the valve modulates toward the closed position, reducing flow. This modulating action maintains a relatively constant fluid temperature and reduces wasted water and energy.
Typical Applications
The HAT/RA-HP is commonly used as a thermal relief valve on fire pumps and high-pressure water pumps to keep them cool during idling. It may be used as a regulating valve to maintain the flow of glycol, water, or other media in critical cooling applications and to economically remove heat from equipment or a process.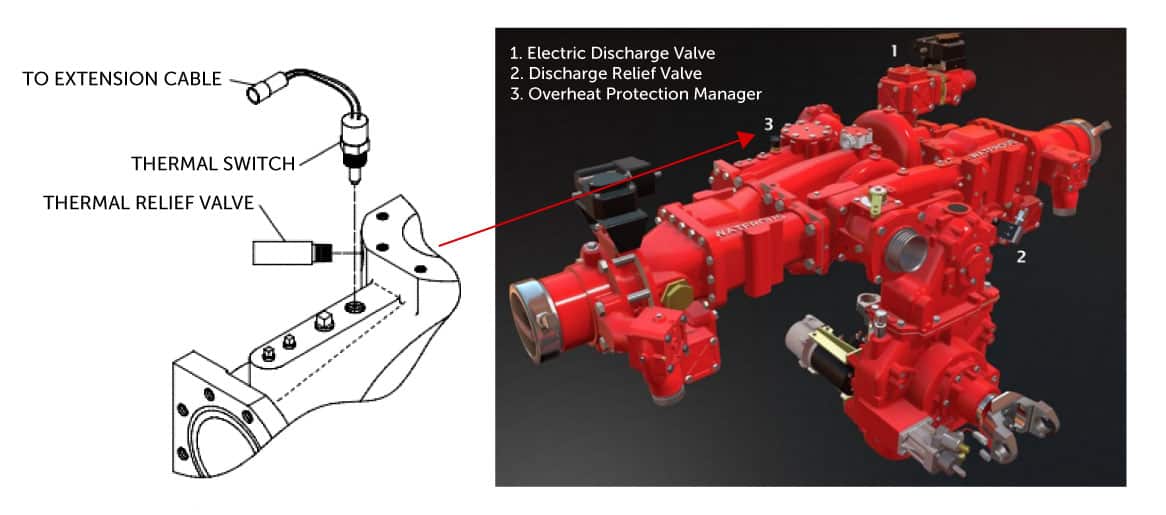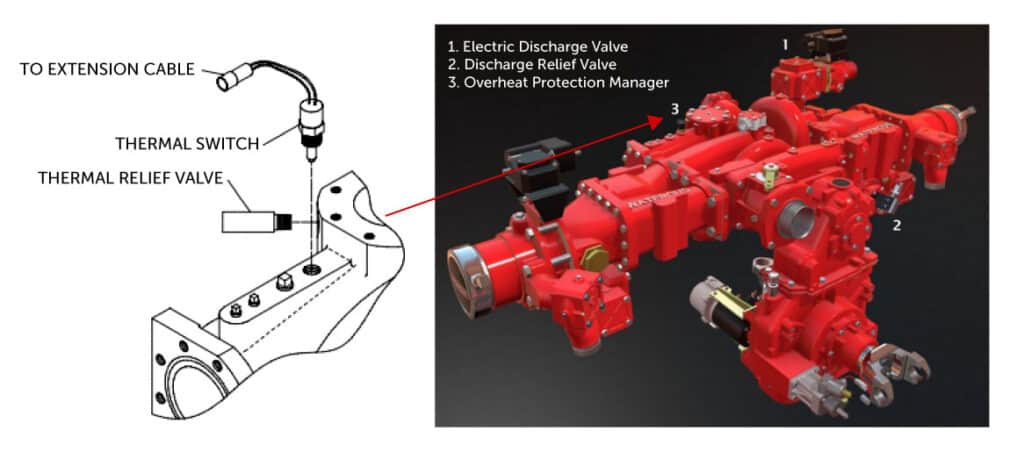 Design Features
Exclusive self-actuating Thermoloid® wax blend thermal actuator
Rated for higher pressure systems – up to 1000 PSIG
All stainless-steel body, fittings, spring, and plug
Compact, low mass – fast response
Corrosion resistant – long service life
Ram-type plug for reliable shut-off
Operates in a narrow temperature band
Benefits
Self-operating – no external power source required
Protects pump and pump seals from over-temperature damage
Maintains constant discharge temperature
Improves system efficiency
Unaffected by pressure variations
Discharges minimum amount of water to keep water temperature at safe limits
Quick and easy installation
Ordering