The mission of the international nonprofit NFPA, established in 1896, is to reduce the worldwide burden of fire and other hazards on the quality of life by providing and advocating consensus codes and standards, research, training, and education.
---
The IAPMO Group is a complete service organization, providing code development assistance, industry-leading education, plumbing and mechanical product testing and certification, building product evaluation and

a manufacturer-preferred quality assurance program. Each component of the IAPMO Group works toward playing an integral part in protecting the health of people everywhere.
---

As an Energy Star Partner, ThermOmegaTech®, Inc. is committed to reducing greenhouse gas emissions and preserving our environment for future generations.
---

U.S. Green Building Council Committed to a prosperous and sustainable future through cost-efficient and energy-saving green buildings. Our community of leader is working to make green buildings available to everyone within a generation.
---

The National Safety Council saves lives by preventing injuries and deaths at work, in homes and communities, and on the roads through leadership, research, education and advocacy.
---

The American Short Line and Regional Railroad Association (ASLRRA) is a non-profit trade association that represents the interests of its more than 475 short line and regional railroad members in legislative and regulatory matters.
---

RSI connects members to their customers and partners, supports the improvement of the industry, assists members in the global marketplace, and represents the industry during the regulatory and legislative process.
---

Pennsylvania Chamber of Business and Industry is dedicated to helping its members understand and easily follow the complexities of state and federal workplace regulations.
---

ISEA, the International Safety Equipment Association, is the trade association in the United States for companies that manufacture safety equipment.
---

As the voice of business, the Chamber's core purpose is to fight for free enterprise before Congress, the White House, regulatory agencies, the courts, the court of public opinion, and governments around the world.
---

ISO (International Organization for Standardization) is the world's largest developer of standards.
---

The American Society of Plumbing Engineers (ASPE) is an organization dedicated to advancing the plumbing engineering profession, assisting the professional growth and advancement of its members, and protecting the health, welfare, and safety of the public.
---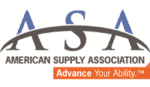 The American Supply Association (ASA) is the national organization that serves wholesaler-distributors and their suppliers in the plumbing-heating-cooling-piping (PHCP) and industrial pipe-valve-fitting (PVF) industry.
---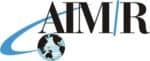 The Association of Independent Manufacturers'/ Representatives, Inc. (AIM/R) is a trade association of independent sales representatives and their suppliers in the plumbing, HVAC/R, kitchen/bath, waterworks, irrigation and related industries.
---

SAE International is a global association of engineers and technical experts in the aerospace, automotive and commercial-vehicle industries.