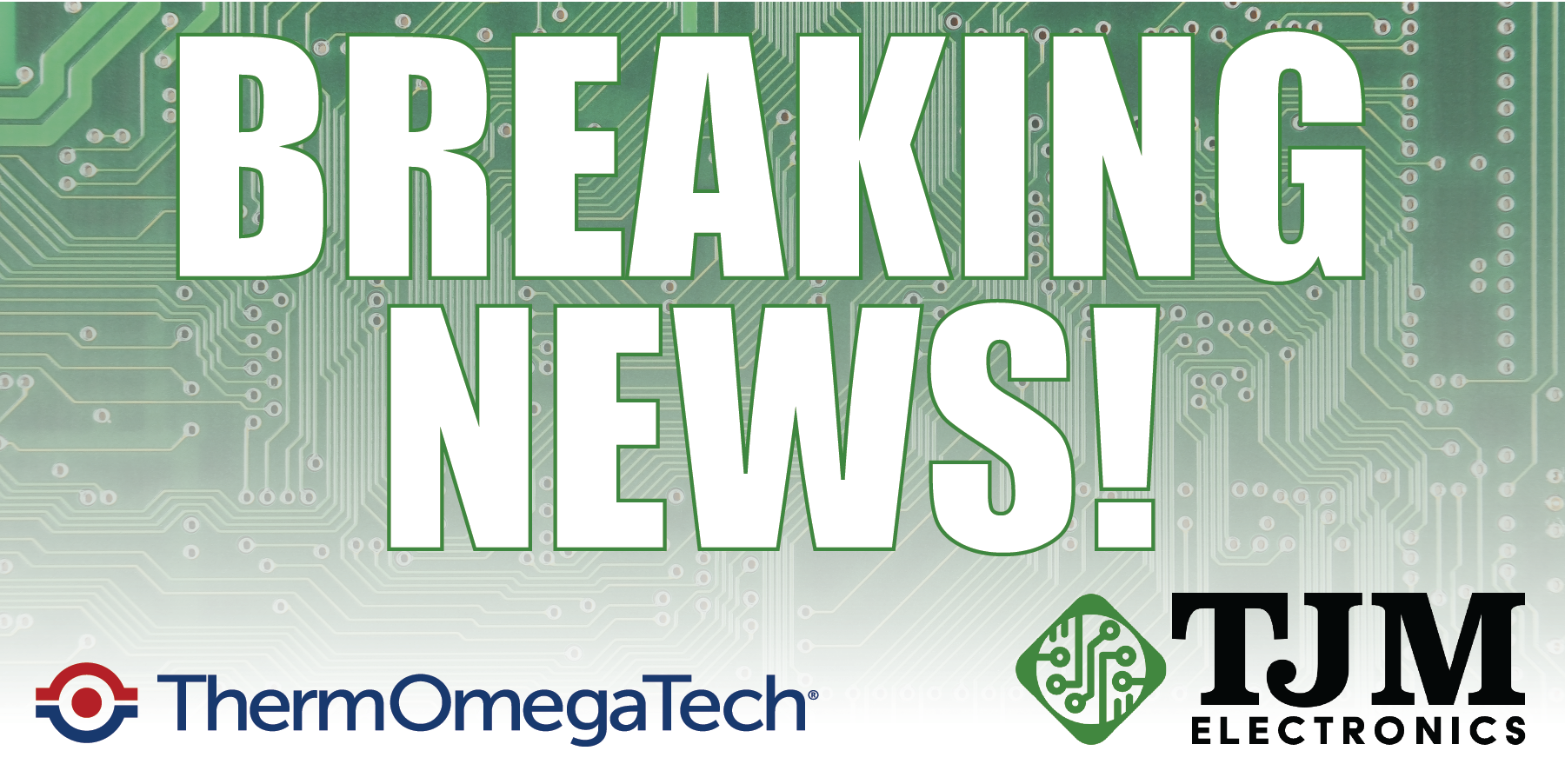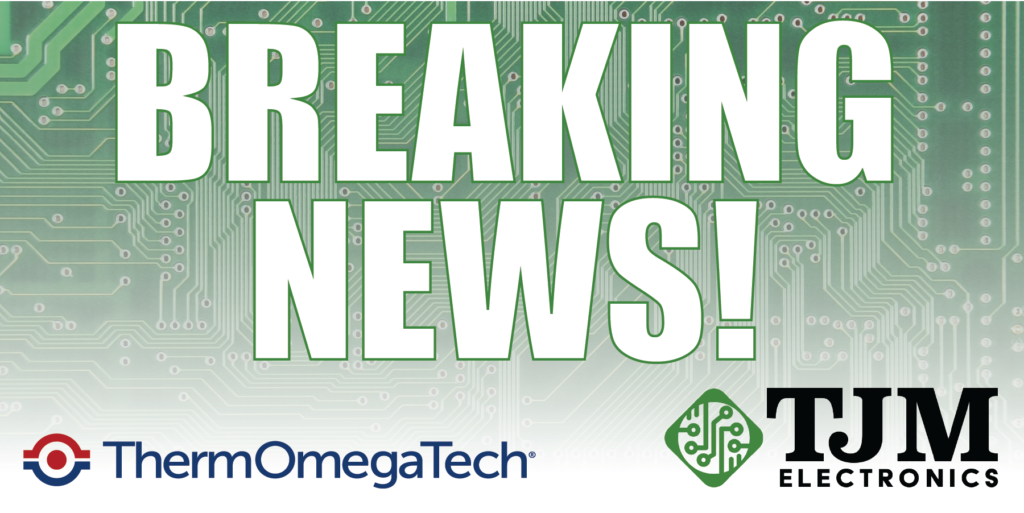 Electronics manufacturer to merge with affiliate company.
(Warminster, Pennsylvania) TJM Electronics is pleased to announce that it will merge with its affiliate company, ThermOmegaTech. Effective January 1, 2023, TJM will operate under the ThermOmegaTech brand as their electronics division.
TJM Electronics has been leading the way in electronics contract manufacturing since 1989. TJM became one of the first automated SMT companies certified to MIL-STD-2000 on the East coast. Since then, TJM has provided high-quality PCB assemblies utilizing cutting-edge technology to the aerospace, defense, medical, industrial, LED lighting, and non-commodity consumer electronics markets.
In 2019, TJM was purchased by Logue Family Holdings, the parent company of ThermOmegaTech, a leading thermostatic valve, and actuator design and manufacturing corporation. For almost 40 years, ThermOmegaTech has been creating temperature control solutions for a wide range of applications and currently services the railroad, commercial plumbing, aerospace, defense, and an array of industrial markets.
Last summer, TJM moved from its Bristol location to its current facility in Warminster, PA, located in the same building as ThermOmegaTech's manufacturing plant and office space.
"This merger is a huge strategic advantage for TJM as it will help streamline processes and improve communication channels throughout the organization," said Jim Logue, Jr., President, CEO of ThermOmegaTech and TJM Electronics. "Combining ThermOmegaTech's mechanical design and manufacturing capabilities with TJM's electrical manufacturing abilities will open the door to new opportunities and help to continue growth in our current markets."
This partnership is also expected to result in greater efficiencies and eliminate redundancies in their systems, such as combining the AS9100D certification for both companies into one.
As with all important business decisions, ThermOmegaTech will work closely with its customers and employees to make the integration process as smooth as possible. Beyond the name change, customers should not see any major changes in the products and services they receive from both companies.
About ThermOmegaTech, Inc:
For almost 40 years, ThermOmegaTech has been a leader in designing and manufacturing self-actuated thermostatic technology valves and actuators. Founded in 1983, ThermOmegaTech is a privately held small business with 40,000 square feet of manufacturing and office facility located near Philadelphia, Pennsylvania.
The company provides innovative solutions for various applications, including freeze & scald protection, mixing & diverting, steam tracing control, thermal bypass, tepid water delivery, washdown, balancing, drain tempering, and many others applications where temperature control is critical. Key industries it serves include railroad, commercial plumbing, aerospace & defense, and industrial.
ThermOmegaTech specializes in manufacturing prototype/small volume and highly engineered custom products utilizing phase-change thermostatic actuator technology to satisfy individual project needs.
ThermOmegaTech's R&D, manufacturing, assembly, testing, inspection, sales, and customer service departments are all located in one facility for maximum efficiency and effective communication. Its QMS is certified to AS9100D standards demonstrating the focus on quality, and its products are distributed and used worldwide.