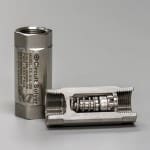 The Circuit Solver Balancing Valve was recently featured in Buildings Magazine, the leading publication for managing facilities.
The Circuit Solver is a valve for domestic hot water systems that reduces water waste, creates energy savings, and improves user satisfaction.
The valve provides an automatic response to water temperature that enables each hot water branch to quickly and consistently deliver the right temperature to each connected fixture.
View the entire Buildings Magazine release here.