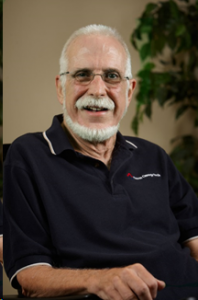 Frederick (Fred) L. Pirkle, owner of ThermOmegaTech, Inc., in Warminster, PA passed away March 9th at his home.
Fred was born on February 17, 1946 in San Antonio, TX to Charles Earl Pirkle and Zutella Bones Pirkle. He lived in San Antonio throughout his childhood and graduated from Harlandale High School in 1964.
In 1970 Fred received a B.S. from the Department of Industrial Technology at Sam Houston State University in Huntsville, TX and in 1972 he received a Masters degree from the same place.
After moving to Pennsylvania in 1979, Fred started ThermOmegaTech, Inc. in 1982. The firm provides a number of products to railroad companies, pharmaceutical firms and other industries. As leader of Therm-Omega-Tech., Fred compulsively created new products and better, more efficient ways of doing things.
Fred's greatest joy in life was spending time with family and friends. He also enjoyed boating, fishing and travel. He never forgot a joke and frequently pulled them from his mental library for everyone to enjoy.
During the last year of Fred's life, he courageously fought amyotophic lateral sclerosis (ALS) with which he was diagnosed in early 2011.
He is survived by two sons, Frederick Pirkle Jr. and James Earl Pirkle. His sister, Charlotte (Sugar) Auth, of Mary Esther, FL, niece Sheryl Sutton of Raleigh, NC and her two sons Brian and Chris, and Robert Walters of British Columbia, Canada.
Charitable donations in Fred's name are being accepted by ALS Association of Greater Philadelphia Loaner Closet, 231 Norristown Road, Suite 260, Ambler, PA 19002.
Services for Fred will be held on Friday, March 16th 2:00PM viewing 3:00PM service at the Southampton Reformed Church, 1380 Bristol Road, Churchville, PA 18966 (at the corner of Bristol Road and Bustleton Pike) and are being managed by Decker Funeral Home 215-675-4320.
A memorial service will be held for Fred in the Huntsville, TX area at a time and place to be announced.
More:
Announcement: Philly.com
Story: Paralyzed Bucks inventor puts his money where his heart is
Video: Sam Houston State University Distinguished Alumni
ALS Association of Philadelphia: Website