Operation
A thermal wax actuator mechanically operates ThermOmegaTech's self-operating HAT (heat actuated trap) valve. This thermostatic actuator senses the fluid temperature and will modulate the valve open to initiate flow if the temperature falls below the valve's set point. Once the fluid temperature increases back to the set-point, the valve will modulate closed to control flow. HAT valves are available with built-in leakage to allow bypass flow.
Typical Applications
A subcooling steam trap: discharges condensate to an unpressurized outlet, reducing problems associated with overheating.
Regulating temperatures in glycol heat tracing: maintains the discharge temperature for glycol heat tracing used for winterization processes.
Freeze protection for condensate systems: The heat-actuated trap valves open when temperatures fall to allow condensate to discharge before freezing.
High-temperature for commercial aircraft galleys: HAT valves are installed in airplane galleys where manifolds connect coffee makers and faucets to prevent high-temperature water from traveling to the cold-water lines and scalding passengers and/or crew.
Regulating temperatures of tank heating coils: HAT valves limit the temperatures of the heating element by closing before coil temperatures are too high to reduce the risk of over-temperature damage.
Sampling system safety shut-off: HAT valves will remain open as long as sample temperatures are under the valve's set-point. If the sample temperature increases, the valve will close, shutting off the flow and protecting analyzing equipment from damage.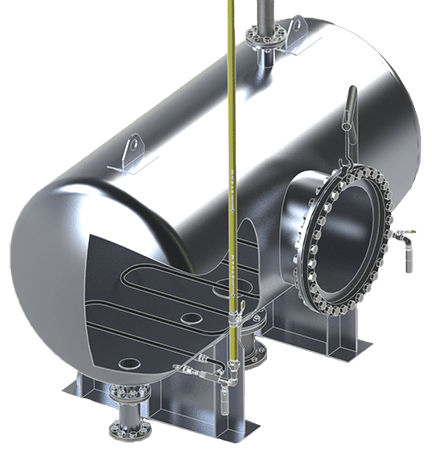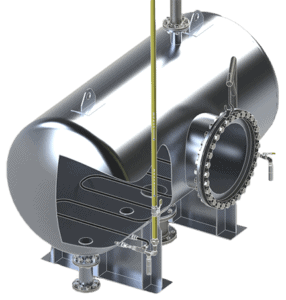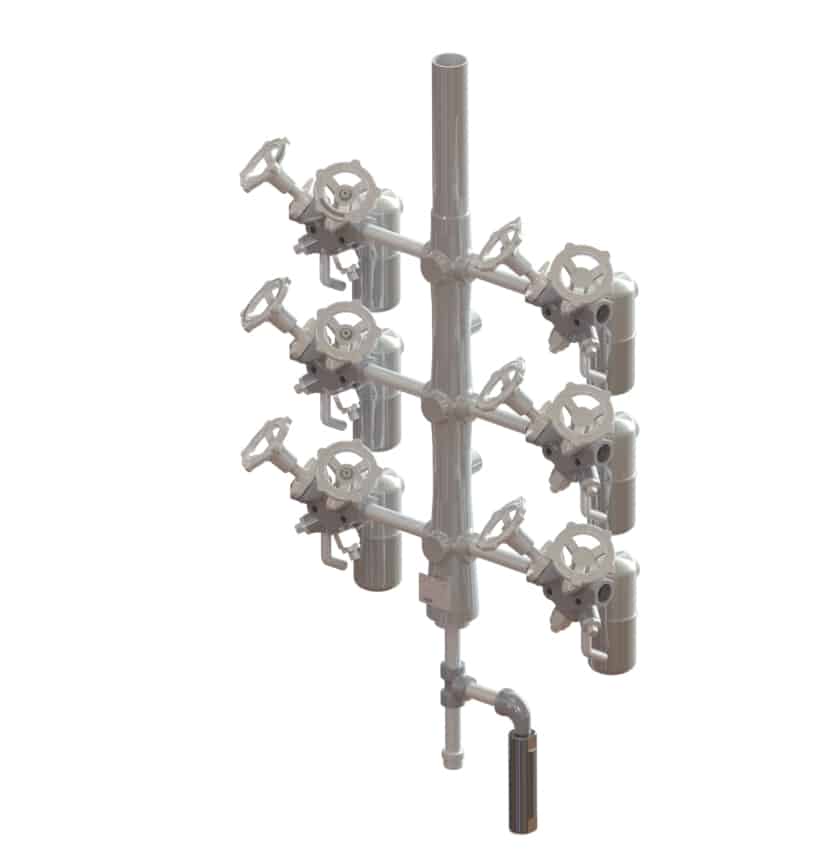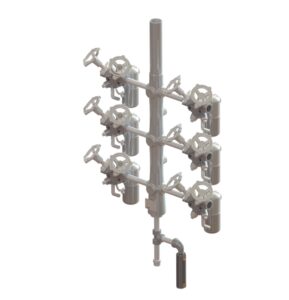 Design Features
Exclusive self-actuating Thermoloid® blend wax thermal actuator
Stainless steel body, fittings, spring, and plug
Compact, low mass – fast response
Corrosion-resistant – long service life
Ram-type plug for reliable shut-off
Operates in a narrow temperature band
Optional leak port (LP) available
Benefits
Self-operating – no external power source is required
Return fluid temperature control – ideal for glycol tracing
Maintains constant discharge temperatures
Improves system efficiency
Unaffected by pressure variations
Two wrench flats for easy installation
Ordering
| | |
| --- | --- |
| | |
| | |
| | |
| | |
| | 1/2" HAT C-Port, 316 SS Passivated |
| | |
| | |