The Therm-O-Mix Station is an industrial tepid water delivery system for safety showers and face/eyewash stations. The station uses a facility's existing steam and water supply to instantaneously deliver tepid water and requires no source of electricity, making it ideal for explosion-proof environments.
Check out some frequently asked questions about this product below:
Q1: How many safety fixtures can a Therm-O-Mix Station supply?
A1: Each station can supply tepid water to one combination safety shower and face/eyewash station at a time.
Q2: Can the Therm-O-Mix Station supply a shower and face/ eyewash station simultaneously?
A2: Yes! The station can supply up to 25GPM flow of tepid water at once to satisfy shower and face/eyewash flow requirements when both are activated at the same time.
Q3: Can I use the Therm-O-Mix in a recirculation system?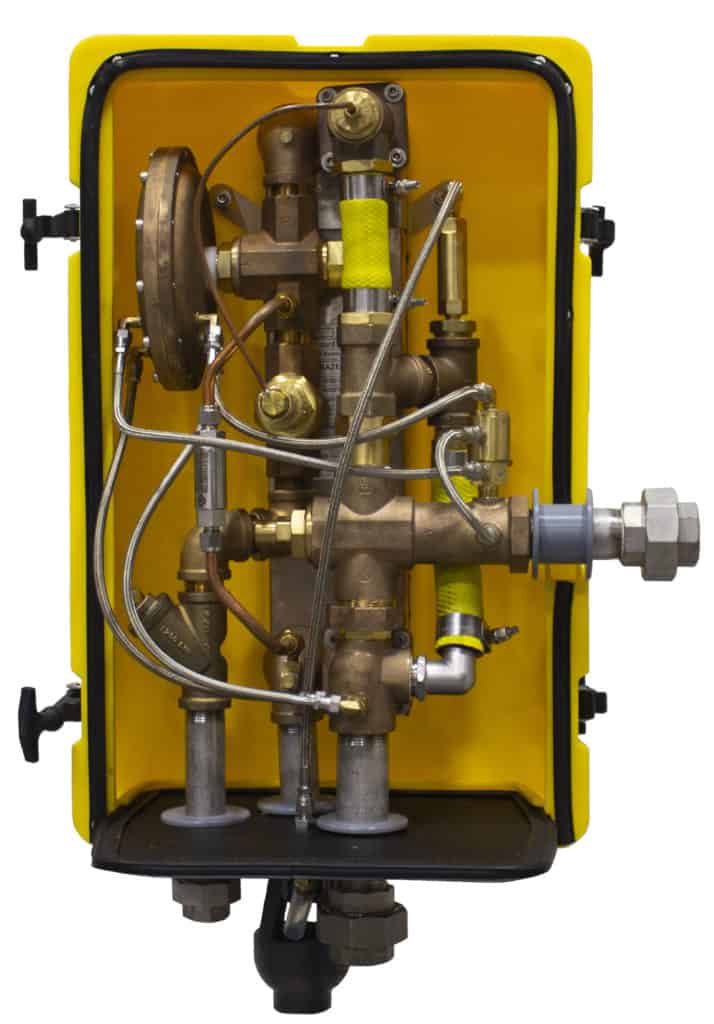 A3: No. The Therm-O-Mix is designed for intermittent use, making it unsuitable for a continuous supply recirculation system.
Q4: Can I capture the steam condensate? 
A4: No. The drain line must be unobstructed and free-flowing for the unit to operate correctly. No steam trap should be used on this line; the addition of a steam trap or restriction may result in a scalding hazard. The drain line must be piped so that there is no back pressure restriction. Do not tie other drain lines into drain pipe.
Q5: I have an existing safety shower setup, can I use the Therm-O-Mix?
A5: Of course, the Therm-O-Mix has a small footprint and doesn't require a water tank or extensive piping, making it easy to retrofit on existing safety shower and face/eyewash stations.
To learn more about this tepid water delivery station, check out our YouTube video here.
For more information on the Therm-O-Mix Station or our other tepid water delivery options, we invite you to click here to visit our website.
Should you have any questions, please feel free to contact us.