The GURU Plug is a self-operating, thermostatic freeze protection drain valve. Designed to monitor engine coolant water temperature and drain before any freeze damage can occur, this compact device has protected millions of dollars in railroad investments from freeze damage for more than 35 years.
Are you ordering GURUs for a new locomotive? Read on for the 3 most important factors to consider when choosing the appropriate GURU Plugs for your locomotive.
1. Drain Rate
The GURU is offered in two standard sizes: the GURU DL and the Magnum GURU, with their respective bore sizes: 1″ and 1.25″. While the size difference may seem insignificant, they have considerably different drain rates. The GURU DL drains an estimated 300 gallons in 28 minutes, and the Magnum GURU will drain approximately 300 gallons in 14 minutes.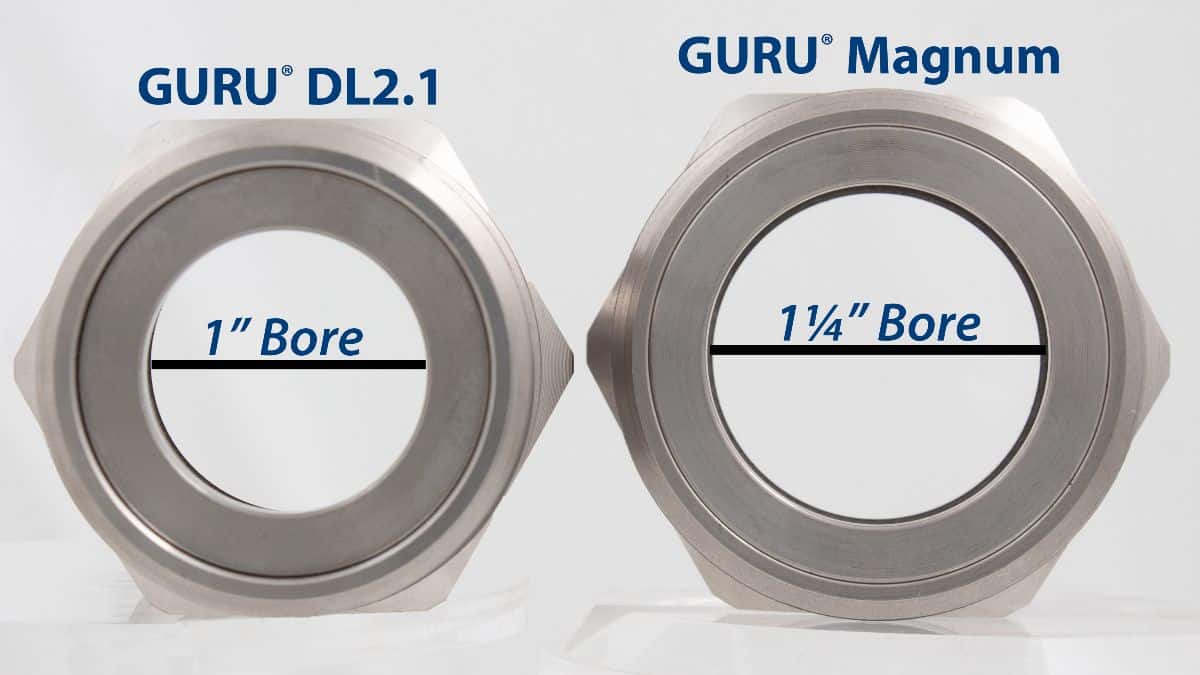 The GURU DL utilizes 1.25″ NPT thread and requires thread sealant upon installation, while the Magnum GURU utilizes an SAE straight thread o-ring design which does not require a sealant. This makes the Magnum GURU easier to service when rebuilding your current plug with the GURU Rebuild Program.
2. Temperature Set-Point
The GURU Plug is offered in 35°F and 40°F set-points. The "pop" temperature is entirely up to preference, but it is important to consider maintenance as a factor since a 40°F GURU will likely trip more frequently than a 35°F GURU, which could result in higher fuel costs due to the locomotive idling in between dumps.
3. Location, Location, Location
For GURUs installed on the main drain, you will likely require a standard Type T GURU. A flanged style may be selected depending on the set-up. We offer three different flange options: Type FL (with grooves), Type-FL-GX (without grooves), and Type-FL/FL-GX (with and without grooves). These are a direct replacement for the Prime Electric valve.
When the GURU is installed on the compressor head, the style selected will depend on the compressor style and manufacturer:
Type CH – water-cooled air compressors
Type CHS – Gardner Denver, WLA, and WNA water-cooled air compressors
Type S – installed in the manifold, this valve acts as an air vent to decrease drain time
To learn more about implementing the GURU into your new or existing locomotive, click here. Should you have any questions, please feel free to contact me.
As always, thank you for your continued support.