The GURU PC valve provides passenger car freeze protection for on-board kitchens and bathrooms.
The GURU technology you trust to protect your locomotives from freeze damage could be protecting your passenger cars, too!
Any passenger car that has a water bearing system, typically for toilets or kitchens, is in danger of suffering freeze damage during the winter months. Water in non-operating cars can easily burst pipes and tanks, taking the car out of service and resulting in expensive and lengthy repairs.
To protect your investments and equipment, ThermOmegaTech offers the GURU PC valve, a thermostatic, self-modulating freeze protection valve for passenger train cars.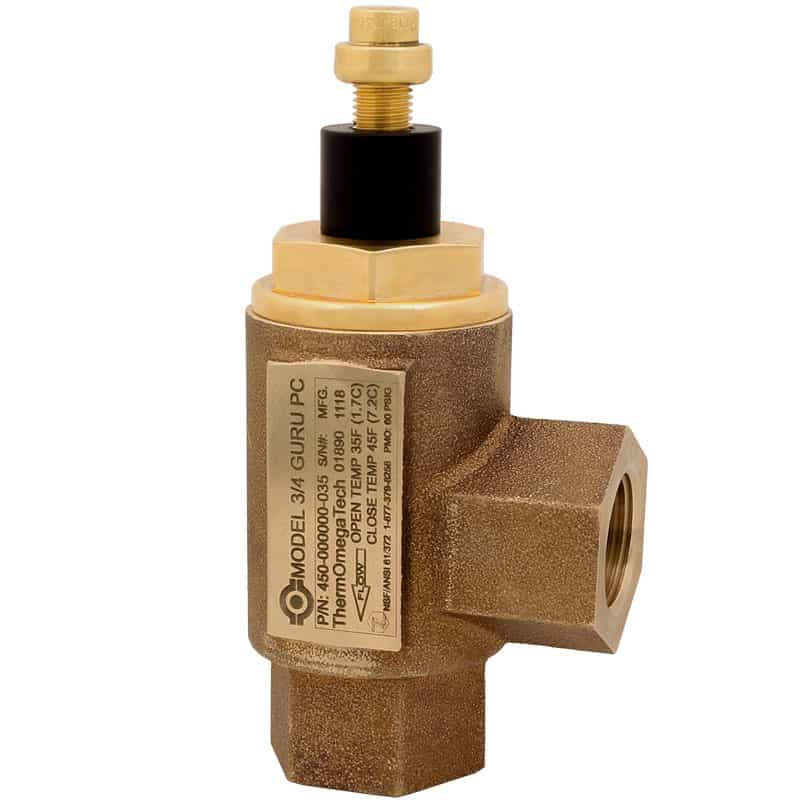 Installed in a passenger car's water bearing system, the GURU PC continually senses the ambient air temperature outside of the car. When the temperature falls to the valve's set-point, it opens and drains the system before the water can freeze, preventing thousands of dollars in damage from a dip in temperature.
When the passenger car is restarted, the valve reheats and automatically modulates closed, allowing for the tank to be refilled with water. This valve takes the worry out of passenger car freeze protection, no matter how cold the weather becomes.
Refill and start-up time can be shortened by using the GURU PC  valve with Heater Assembly. After the GURU PC has opened and drained the system and power is returned to the car, the heater assembly activates and heats the valve, quickly returning it to a closed position so that the tank can be refilled with cold water, after which the car can be returned to service.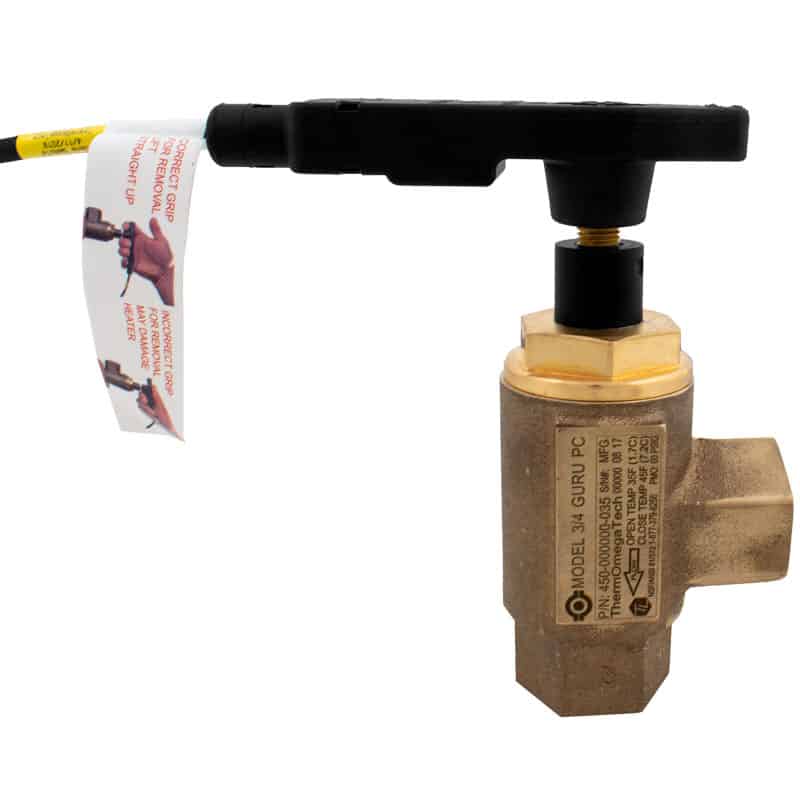 The GURU PC valve is easy to install and has a high flow design for rapid draining of your passenger cars. With no power requirements for the valve to operate, there are minimal maintenance requirements. The GURU PC is NSF 61 certified for use in potable water systems and has been shock and vibration tested by a third party to ensure that, no matter where your trains go, the GURU PC will always be along for the ride.
For a worry-free winter, trust the GURU PC to keep your passenger cars running on time all winter long.