Water Bearing Systems Most Likely To Freeze.
Consider the following two questions:
1. Which systems use water in your facility? Water supply lines, condensate systems, piping, and safety showers probably come to mind.
2. What happens if those systems freeze? Interrupted systems, overheated equipment, and dangerous working conditions are all possible.
If water-bearing systems are left unprotected, the first cold front could make these worst-case scenarios a reality. Even heat-traced systems are at risk for freezing should electric tracing malfunction.
To ensure that your equipment and processes remain operational all winter long, consider implementing the HAT/FP automatic freeze protection valve.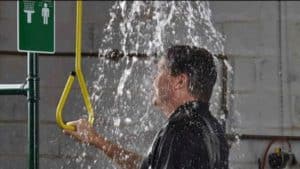 Safety Shower & Face/Eyewash Stations
Exposed water lines on safety shower and face/eyewash stations are often left unprotected from freezing conditions. Installed at the lowest point on a safety station, the HAT/FP automatically bleeds cold water to prevent freezing and maintain safe working conditions for employees (as well as OSHA compliance).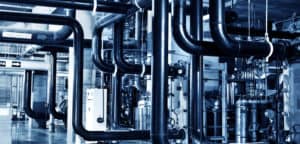 Condensate Systems
An unavoidable by-product of steam heated processes, steam condensate is often recaptured for reuse. As such, steam condensate return lines are omnipresent in production facilities. The HAT/FP guards these often-lengthy return lines from costly damages due to freezing temperatures.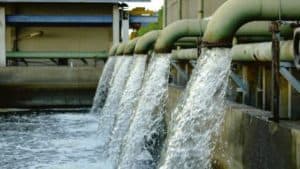 Water Supply Lines
Often located in non-temperature controlled environments, water supply lines are particularly vulnerable to cold weather. The HAT/FP valve automatically opens to drain cooled water and closes when warm water back fills to conserve water, eliminating the cost of human error associated with manual freeze valves.
Designed and manufactured in the U.S.A., our valves are constructed with stainless-steel for a guaranteed long service life protecting your investments.
No heat tracing system is infallible, and it snows in Hawaii from time to time. For a worry-free winter, implement the HAT/FP freeze protection valve.
For more information on our products and their additional industrial applications, we invite you to visit our website.