(Warminster, PA) Spring marching towards the promise of summer is a welcome relief from frigid winter weather. But while we are enjoying warmer days, many industrial applications and processes need to be precisely maintained within a specific temperature range all year round, no matter the season.
Some processes/equipment that require continual thermal management include liquid cooled compressors, die-casting equipment, thermal energy storage, engines, molding equipment, batteries and electronics. Our temperature control valves continuously sense fluid temperature and automatically modulate to regulate outlet fluid temperature within a narrow and pre-selected range.
Completely self-operating, our valves open and establish flow on rising temperatures using thermostatic actuator technology, making them ideal for industrial applications requiring highly-precise thermal control.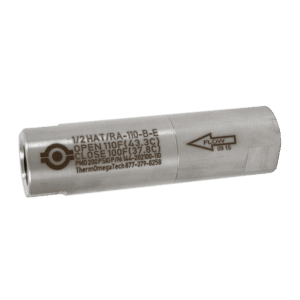 These valves improve process efficiency, reduce system wear, maintain consistent product quality, conserve energy, and can save money.
HAT/RA & TV/HAT-RA
The HAT/RA and TV/HAT-RA valves are used to regulate the flow of cooling media in thermal relief applications requiring the removal of heat from a variety of equipment or processes. These valves are installed in-line and regulate flow as needed to maintain optimal operating temperatures and minimize consumption and waste.
HAT/RA-LP & TV/HAT-RA-LP
The HAT/RA-LP and TV/HAT-RA-LP valves operate similarly to the HAT/RA and TV/HAT-RA with the additional feature of  "leak ports" that never fully close for increased sensitivity to upstream process temperature variations.
Our cooling control valves are 100% Made In America with stainless steel components for a long, corrosion-free service life.
For more information on the solutions we offer, please email ThermOmegaTech at valves@thermomegatech.com.